ShapeStand - Made in USA - Free Shipping to USA Locations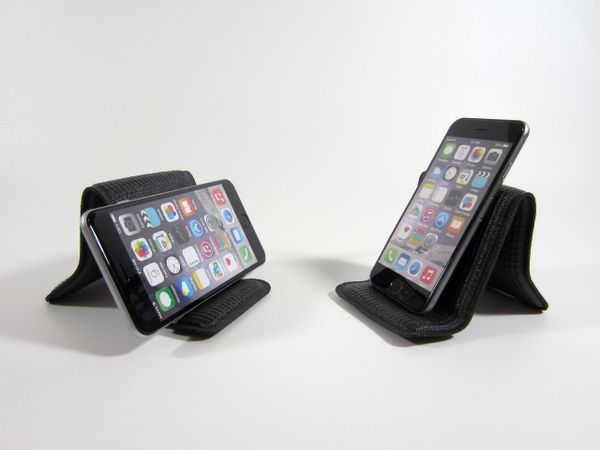 ShapeStand - Made in USA - Free Shipping to USA Locations
Features:
Five colors now available

Bendable mat; hand form a shape to support your phone

Made from durable, soft, non-slip Yoga Mat material that won't scratch your device

Universal Fit - works for all Apple iPhones, Samsung, Nokia, Nexus, HTC phones

Designed to be used on desk tops and other flat surfaces (not a mount for using in cars)

Made in USA (Amsterdam NY)
Looking for something different? Willing to explore your creative side? ShapeStand is for you. ShapeStand is a bendable mat; made of a soft, flexible non-slip material that allows you to form a shape that will fit your phone. It can be formed several different ways, depending on what you need.
ShapeStand can handle phones or all brands and sizes, and works great for phones with cases on them. (even really thick cases). The soft, durable, textured yoga mat exterior is free of latex, phltaltates, and heavy metal dyes. The encapsulated bendable core is a soft alloy. Manufactured in Upstate NY.