Podprop - Made in USA - Free Shipping to USA Locations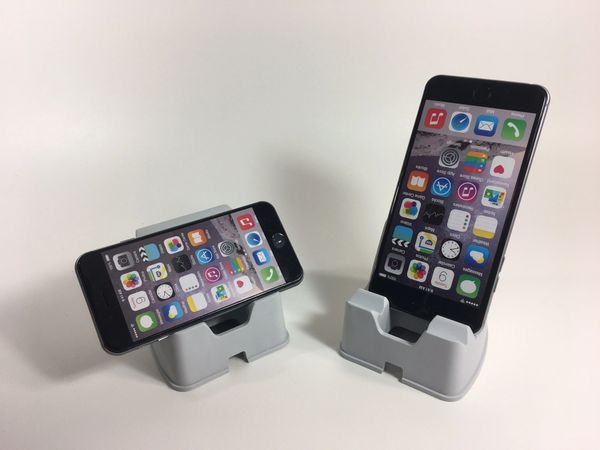 Podprop - Made in USA - Free Shipping to USA Locations
Podprop is a simple, one-piece stand that can be utilized by different kinds of smartphones and other small phone-sized mobile devices (not sized for tablets or eReaders). It works great for all iPhone models and most other like-sized electronic devices with view screens (BlackBerry, HTC, Motorola, Samsung, Nokia, Droids, LG, iPods, etc).
The universal design means it doesn't have to be replaced every time you get something new. This light, portable stand is easy to use and move around. Because it has no attached wires or imbedded connectors, you can quickly slip your device in and out. The not-too-tight sizing provides enough room for silicone or plastic cases. The Podprop is made of high-quality polyurethane foam - so it's easy to clean and hard to break. The stand has some flex to it, and will snap back into shape if squeezed.
The Podprop is ideal for: Portrait View - custom shape includes dips and curves to keep a portrait phone in place and make it easy to reach lower buttons. A channel in the bottom platform allows for Apple power connectors. Landscape View - devices placed in this position can be tilted from 45 to 90 degrees using the supports on the front edge.
Made in the USA: The Podprop is made in America (Upstate NY) so we can assure that authentic, high-quality materials being used are both safe and environmentally compliant.