Front-Load Washer Door Prop - Helps Prevent Mold and Mildew Odors (Doorman)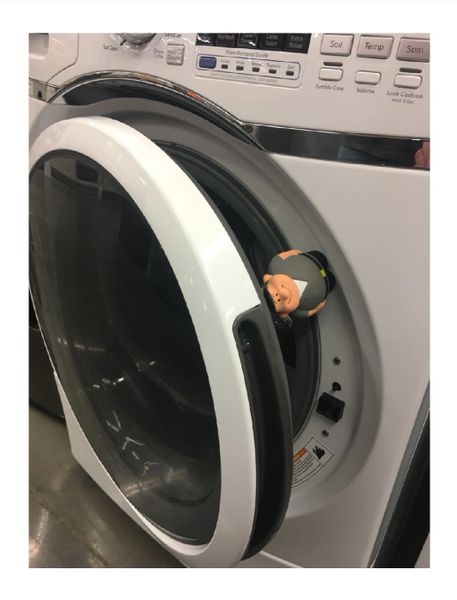 Front-Load Washer Door Prop - Helps Prevent Mold and Mildew Odors (Doorman)
Helps prevent mold and mildew odors in front-load washers
Made of soft non-scratch foam
Magnetically attaches to washing machine's door frame
One-piece simple solution
Money back guarantee
Have you noticed that musty odor from your front load washer? The odor results from excess moisture inside the unit allowing the growth of mold and mildew. This must stop now! Everyone in the household will love using this whimsical character to keep the door slightly open and help the inside dry properly. This soft foam, non-scratch door prop magnetically attaches to the washing machine's inside door frame allowing for improved air circulation.



Place him inside the door frame at a spot that keeps the door open to your liking. When not in use he easily stays out of the way by magnetically attaching to the front, top or side of the washer (any place it's metal). He's a simple solution that really works!



Please note: Product does not keep the door from swinging open. Front load washer doors that swing open are often a result of an improperly leveled machine. See our page: Link: How to Level a Washing machine.